Making deliveries during this time has been challenging – but little moments of gratitude from our customers make it all worthwhile!
Cherry Hill Children's Day Nursery in Wrexham is the only nursery open in the area, in order to support the local Keyworkers.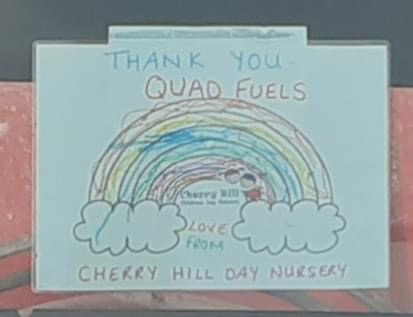 Our driver had a lovely delivery last week, and was treated to a beautifully coloured in picture of a rainbow to put in his tanker window. We want to thank Cherry Hill for helping their local community, and we will continue to serve the area for as long as they need us!