At Quad Fuels, we want to thank our loyal customers for their continued support this year. We wish you all a very Merry Christmas and a prosperous New Year! We hope you stay safe, stay warm and enjoy some well-earned time off with family and friends.
These are our changes to our opening hours over the festive period! Normal hours will resume on the 3rd of January 2022.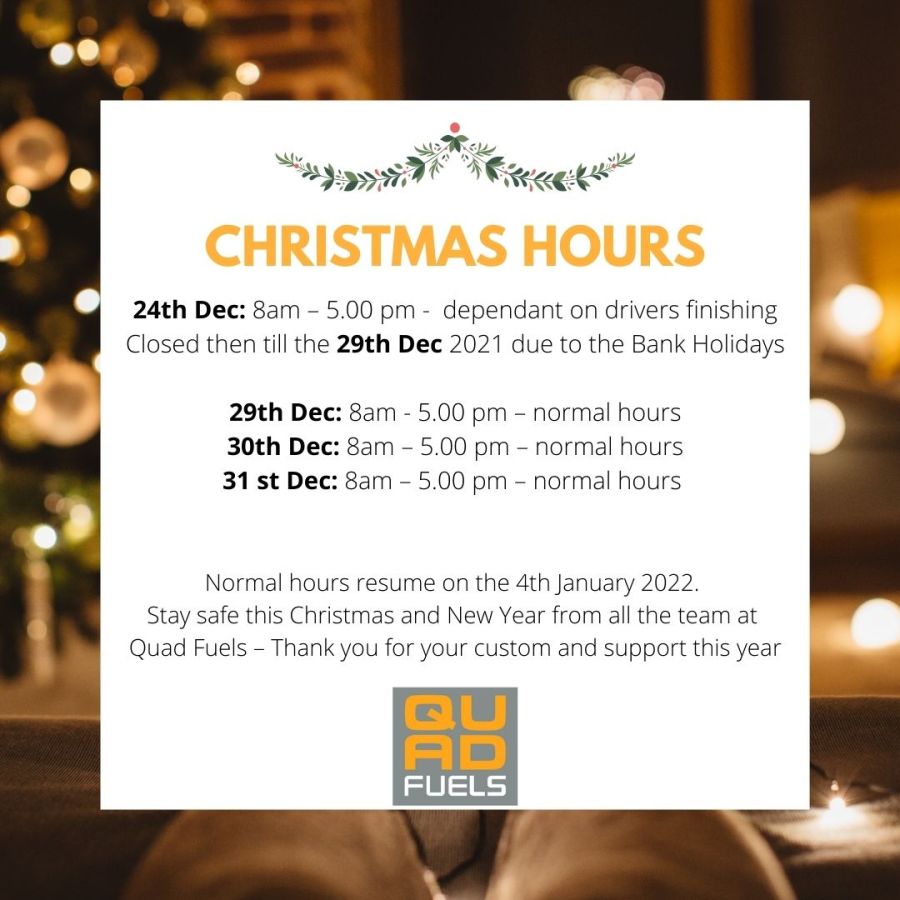 We are all looking forward to 2022; delivering our quality domestic fuel and services to our returning customers, as well as welcoming all of our new customers!
Contact the team today to discuss your next fuel delivery, and let us try our best to make your fuel costs as cheap as possible!